THE PERFECT LOCATION TO HAVE A BIRTHDAY or WORK PARTY!!!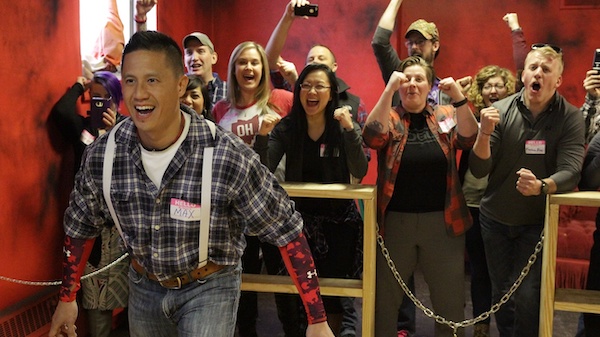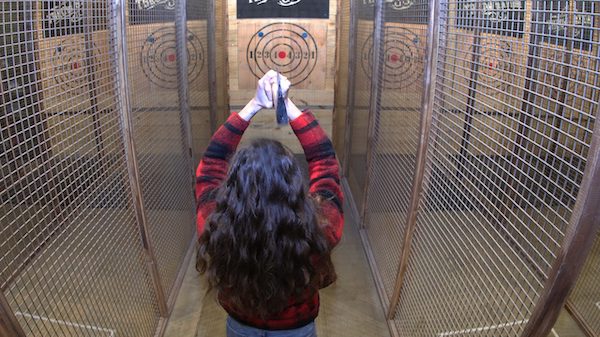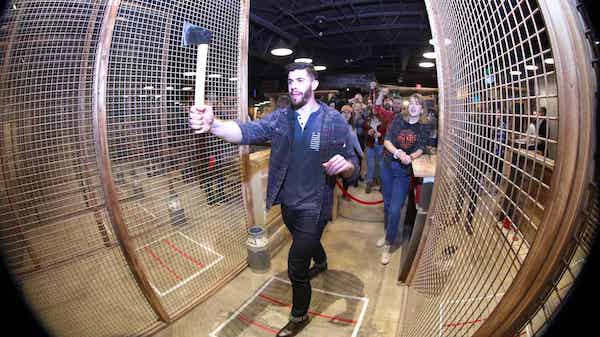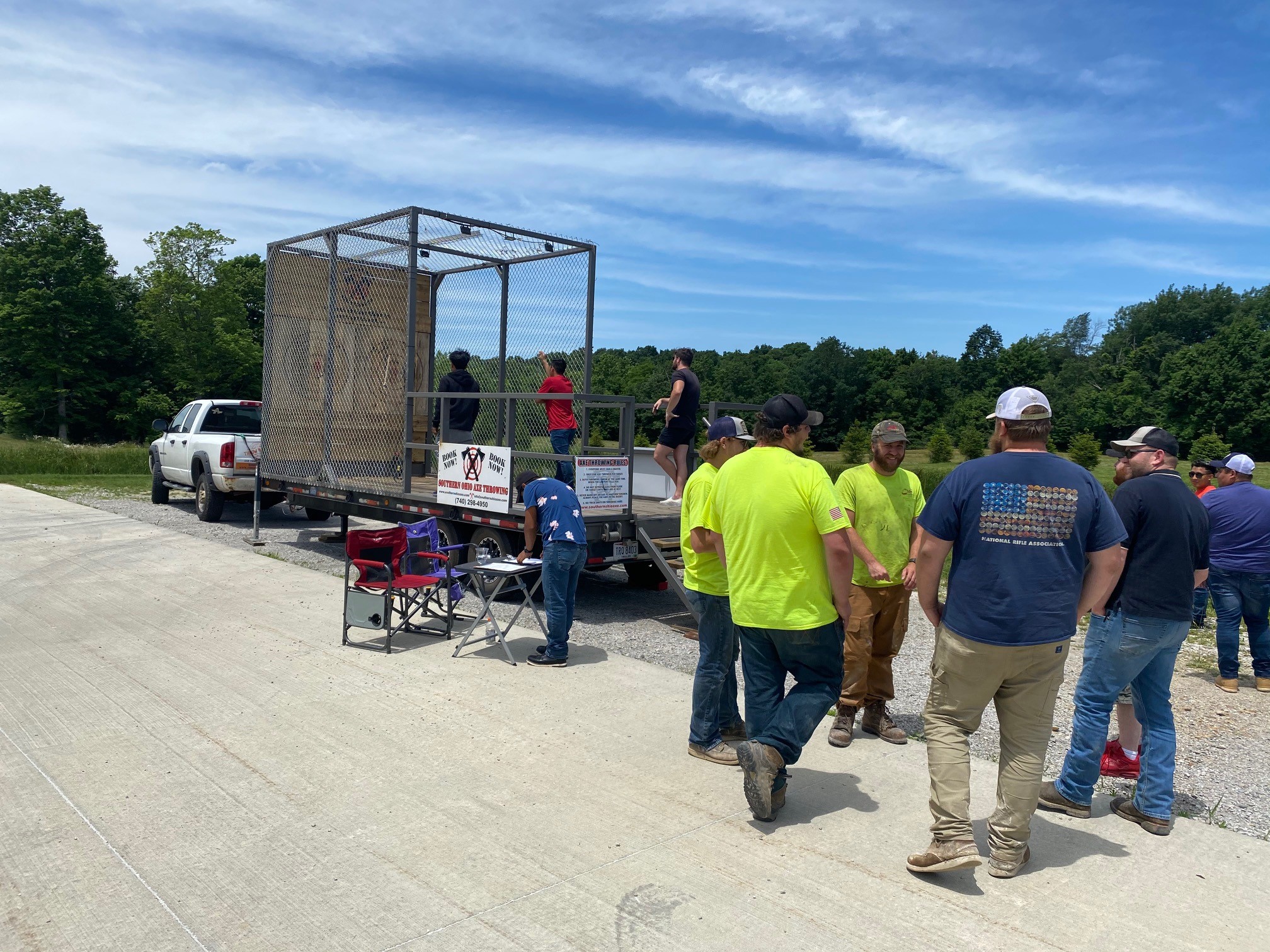 GROUP DISCOUNTS! If your group is 10 or more, book the entire experience and bring 12! Our if your group is even larger then call or email us for your own private AXEMASTER guide and adrenaline flowing, axe session! This is the one you have heard about!!! Someone is taking home a 6.5 inch Lumber Lord stamp...ANYWHERE on their body!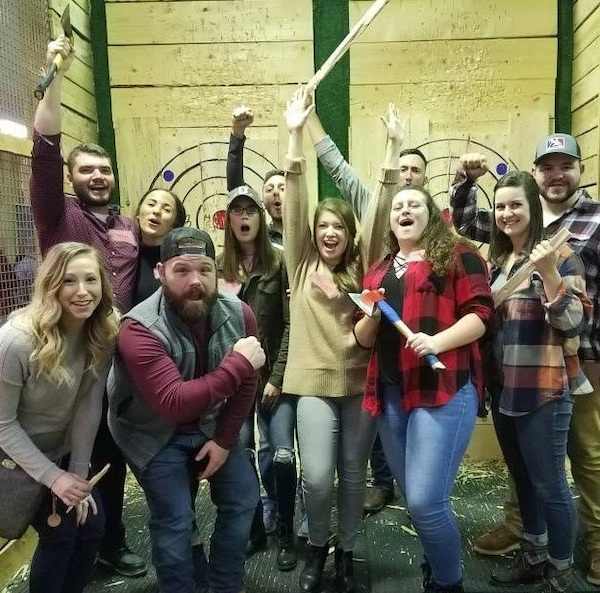 Birthdays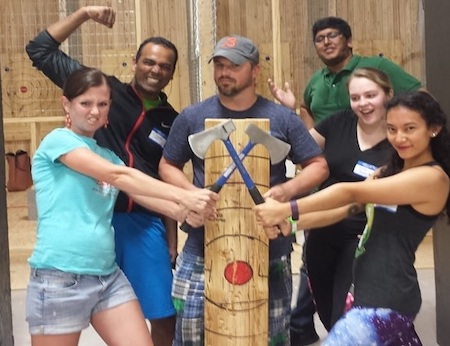 Throw that special someone an amazing party with cake, flying axes and competitive fun!
Bachelor & Bachelorette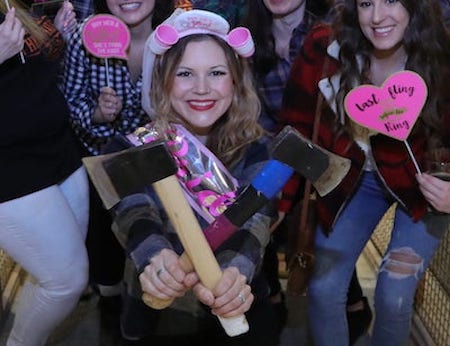 When someone ties the knot, make their last night of freedom unforgettable.
Corporate Team Building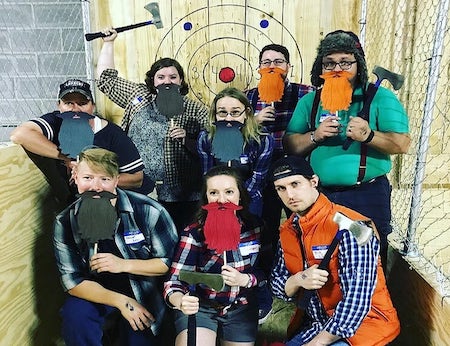 Finally toss boring team building out the window and toss an axe!
Date Night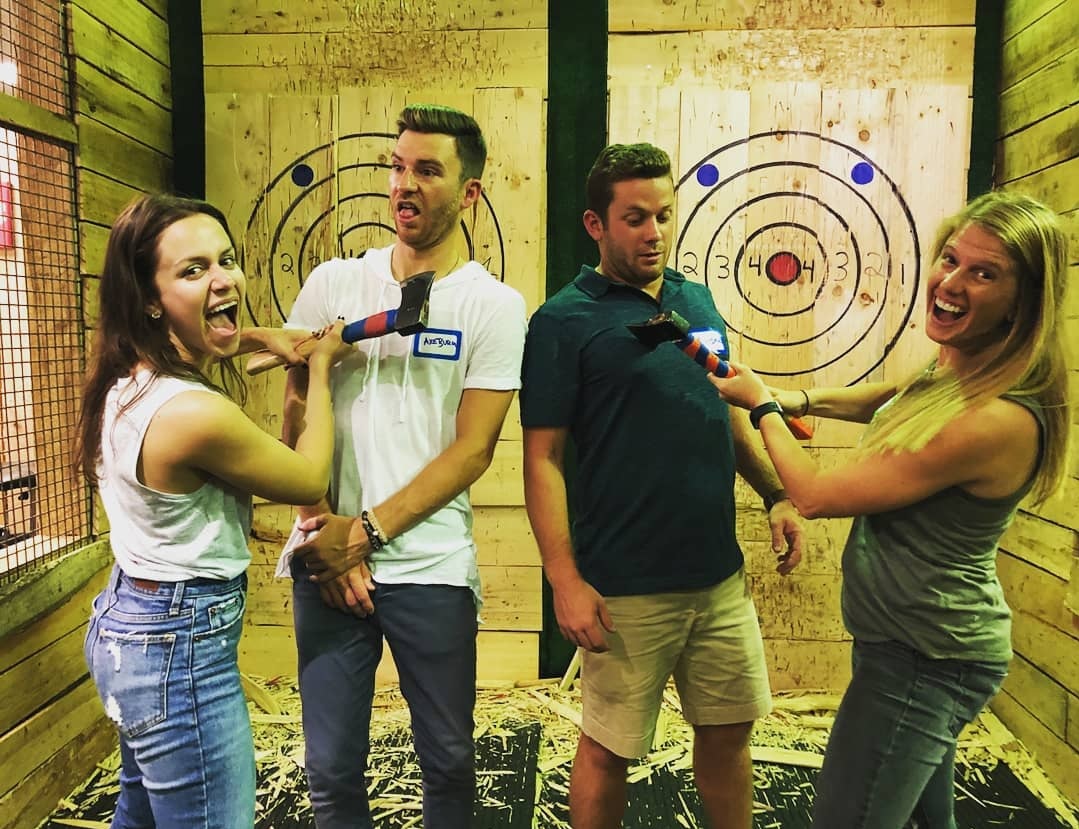 Looking for some kindling to keep the fire burning? We got it!
Family Fun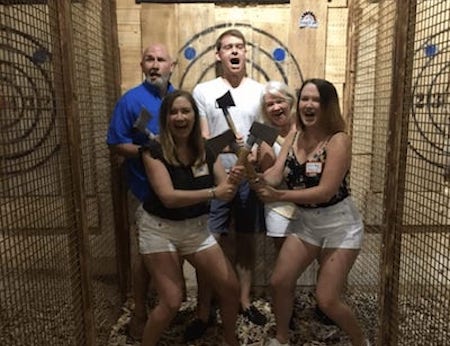 Put your electronics away, get out of the house and get throwing!
Went today with a group of 6 girls to celebrate a friends birthday. It was fantastic! Such an awesome time. Robert was our host and he made the day so much more enjoyable he was very helpful and really funny. Highly recommend

Went with a group of girlfriends to celebrate my birthday. Alex was a great host, hilarious and informative. Everyone said we were nuts to be throwing axes but it felt totally safe. We had a blast and I can't wait to do it again!

We've been wanting to do this for a while and so glad we chose Ragnarok Axe Throwing! Robert was our axe expert - he was fantastic, full of energy, kept us moving and competitive with a variety of games. Highly recommend- don't miss out!